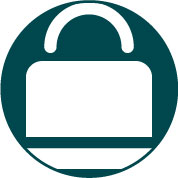 We take the protection of your personal data very seriously and treat your personal data confidentially and in accordance with the legal data protection regulations and this data protection declaration.
In accordance with the EU General Data Protection Regulations (GDPR), we hereby inform you about the handling of personal data in connection with our website.
1. You can always use our website without giving us personal data.
2. The hoster of the website logs data about accesses to our site in so-called server logfiles and saves them on our web space. In detail, these are:
• The URL of the retrieved page(s)
• The time and date of the visit
• The size of the transmitted data packets
• References, if any, from which other page you have reached our website
• The name and version of the browser you are using
• The name and version of your operating system
• The IP address that was assigned to you at the time of retrieval
Based on this data, the identity of the retrieval is not identifiable for us.
The server log files are generated automatically and are only used for statistical analysis.
They are password protected and accessible only by the website's host and us.
There is no further use of the data collected in the server log files.
3. We do not use so-called cookies or analysis tools on our website.
4. You are entitled to information on whether and which personal data are stored with us.
You also have the right to have personal data stored with us deleted on your request.
Information Rights and deletion requests can be made in writing or by e-mail to us.