Zebra printers deliver the highest card-printing quality thanks to state-of-the-art technology. These devices are used in high volume environments and high safety requirements.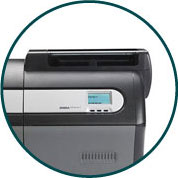 Zebra card printer ZXP7 Series
The Zebra ZXP Series 7 card printer is the latest generation of direct card printing technology.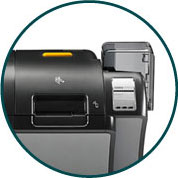 Zebra card printer ZXP9 Series
The ZXP Series 9 is Zebra's latest card printer and the fastest high-security retransfer printer on the market.