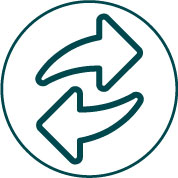 Pe2M offers a comprehensive rental program to help you get the printers you need whenever you need them.
You get a solution that is fully customized to your needs, including printers, accessories, and cards.
Our experts will be at your disposal if you need help before, during or after your event.
Plastic cards printer – cart hire / rent
Printer type Rental price per week plus VAT
Pe2M 2Xpress CTC940: 250,00€
Pe2M 2Xtended: 350,00€
Pe2M 2XL: 500,00€
Zebra ZXP7 University: 450,00€
To get started, call +49 2102 44 143 50 to check availability and get your FREE quote.